TRIPLE THREAT QUARTET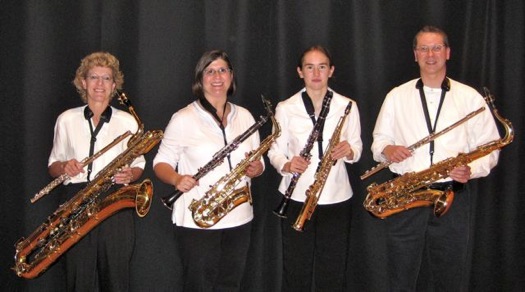 The Triple Threat Quartet was formed to offer a hipper alternative to the String quartet. Each of the members of this group is a "triple threat", performing on saxophone, flute and clarinet. We have music ranging from classical music to ragtime and jazz, including music for ceremonies (esp. weddings) and background music for parties and other events.

Click below to listen to some sound clips of this group.

as a SAX QUARTET...

Baroque Fanfare -
Baroque FanfareDemo

Ave Maria -
Ave MariaDemo
as a CLARINET QUARTET...

Serenade -
SerenadeDemo

America -
AmericaDemo
as a FLUTE QUARTET...

Caprice -
CapriceDemo

Danny Boy -
Danny BoyDemo